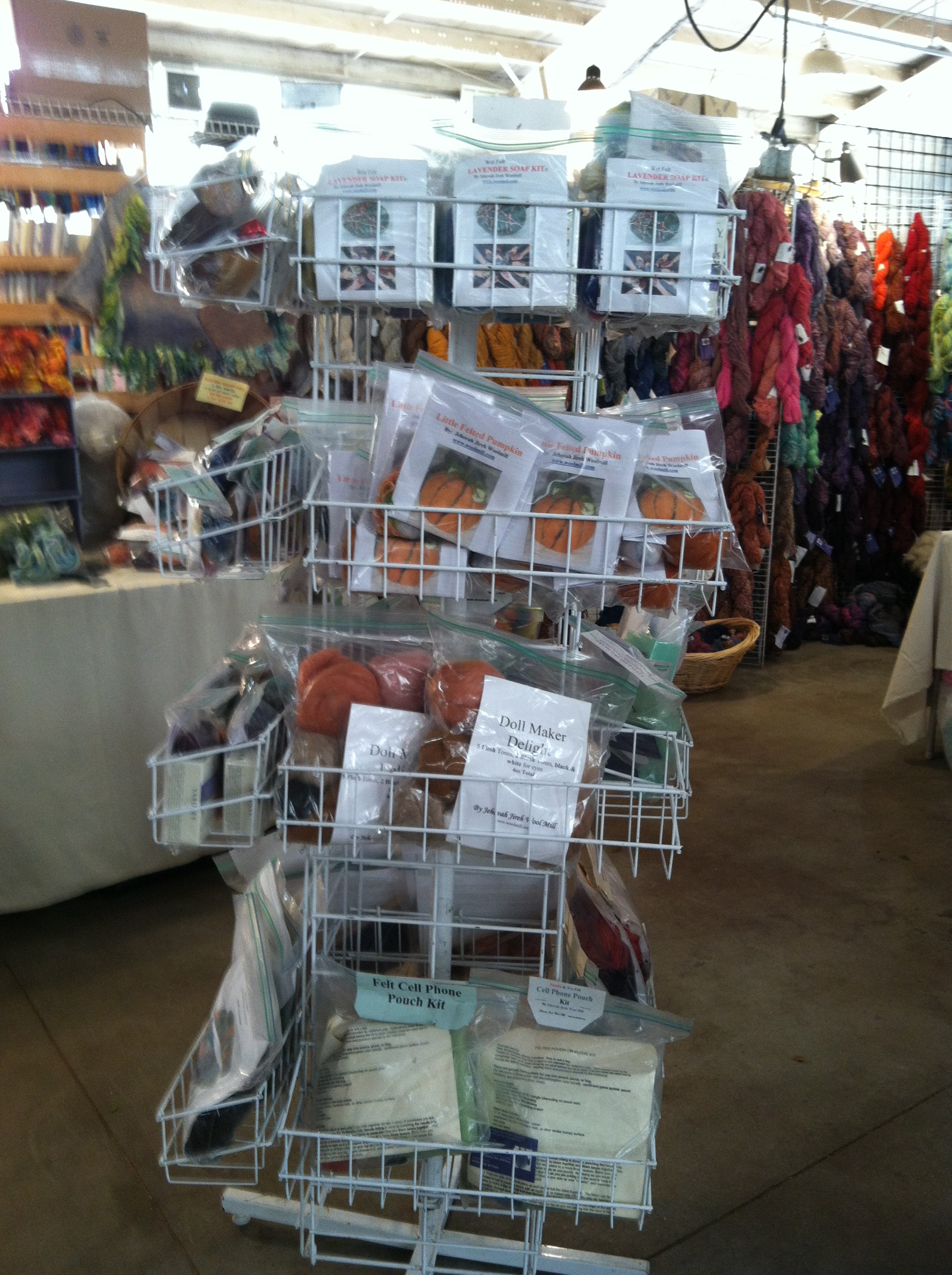 These past two weekends we kicked off our 2014 show season. Don't know how many more years Amy & I are going to be able to keep this up; traveling, setting up, long days in the booth and then tearing down and traveling home again is hard work. But on the other hand, we're still having fun –and enjoying each others company–so I think the two of us will be at it for awhile, yet.
The weekend of March 14-16 we were at the Pittsburgh Knit and Crochet Festival, one of our favorites. That's a high energy, full fiber immersion event and this year, their 10th, Barb and Ann pulled out all the stops. In her post event e-mail Barb promised that next year's event will be even bigger and better.  This is definetely a show worth attending.
This weekend, we're at the Fiber Expo at the Washtenaw County Fairgrounds, near Ann Arbor. I think I've spent near as much time wandering around, renewing acquaintances with vendors I haven't seen since last show season than I spent working in our booth. It was great to catch up with everyone, knitting the web of community.
We'll be home for the next few weeks now, our next show isn't until later in April. In the meantime, we'll be working in the mill and next weekend we'll be helping Isaac and Jen paint a bedroom for what will be our first grandchild.  I also want to continue working on building our web based business. Please let us know how we can serve you.